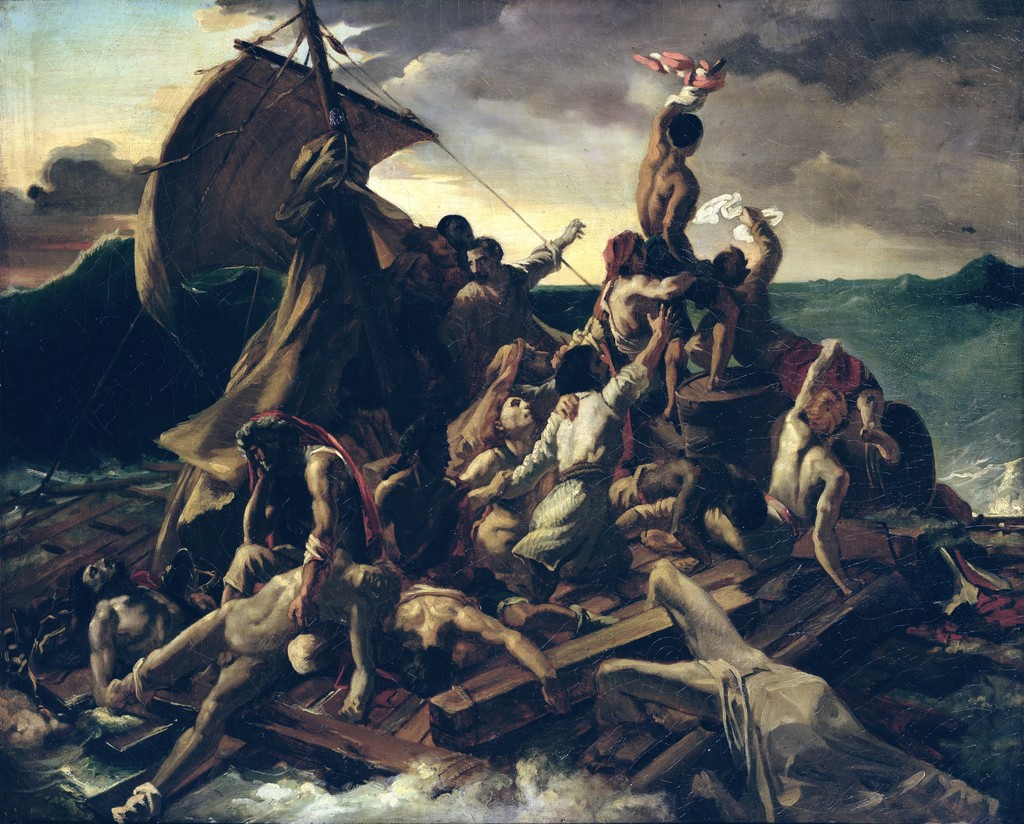 Jean Louis Théodore Géricault. The Raft of the Medusa. 1818-1819. Romanticism.
Caspar David Friedrich. Der Mönch am Meer. 1808-10.
Francisco Goya. Saturn Devouring One of his Children. 1819-1823. Romanticism.
Hieronymus Bosch. The Garden of Earthly Delights. 1490-1510.
James Abbott McNeil Whistler. Nocturne in Black and Gold. 1875. Impressionism.
Henri de Toulouse-Lautrec. At the Moulin Rouge. 1892-95. Post-Impressionism.
Ilya Repin. Ivan the Terrible and His Son. 1885.
Everett Shinn. The White Ballet. 1904. Impressionism.
Pekka Halonen. The Violinist. 1900.